39th Georgia

Volunteer Infantry Regiment

Cumming's Brigade, Stevenson's Division,

The Army of Tennessee

Last Updated: January 23, 2014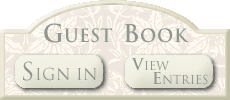 The 39th Georgia and the other regiments in Cumming's Brigade (the 34th, 36th, and 56th Georgia Volunteer Infantry Regiments and for a time the 57th Georgia Volunteer Infantry Regiment and the 2d Georgia State Line Regiment) have been neglected far too long in the annals of the history of the War Between the States and this website is meant to BEGIN to rectify this discrepancy.  I have found bits and pieces on the internet regarding the regiment and I believed that a site was needed to act as a clearing house of information for the descendants, historians, and curiousity seekers on these brave defenders of the Confederacy.  Enjoy the site and if you can, contribute.  This web site is historical and genealogical oriented in nature.  It is not affilitated with re-enacting or re-enacting organizations.

                                                                                           Gerald D. Hodge, Jr.

Lieutenant Colonel (Retired), U.S. Army

M.A. Military History - Civil War Concentration.

War Between the States Historian 

Athens, Tennessee                     

This site is dedicated to the memory of not only the 39th Georgia but all Confederate soldiers.  This emblem signifies that this website neither promotes nor condones discriminatory speech, or actions based on race,  religion, creed, or national heritage.  I also take a dim view of those that bring discredit to the Confederate Battle Flag or those who seek to see it abolished and all Confederate Heritage destroyed.  Our Confederate heroes include individuals of African ("Uncle" Steve Eberhardt), Native (General Stand Waite), Irish (General Patrick Cleburne), Jewish (Secretary of War Judah P. Benjamin), Hispanic (General Santos Benavides), and Creole (General Pierre Gustav Toutant Beauregard) descent.  A few are even women (Captain Sally Tompkins).  All were proud Confederate-Americans.